UPDATE ON COVID PROTOCOLS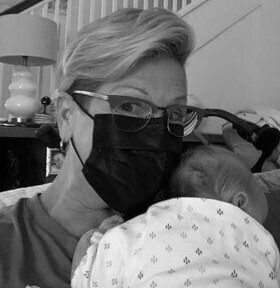 It is hard to believe we are right back where we were in the height of Covid. Reality certainly has been a tough pill to swallow.
I wanted to take a moment to share what I am currently doing to keep my clients and their sweet babies and family members safe until we back to more stable ground.

I am back to curbside pick up for groceries and staying home if not working.

I am limiting my clients to only two per month and contracting with families to keep their exposure to a minimum.
I wear a mask at work, get a Covid test before starting with a new family. I practice good hand washing and wearing a mask when I'm NOT with my clients.

As a NICU nurse for 25+ years, it is my mandate in life to do what you can to keep these babies safe and healthy!

Gaga's got you, even during this extremely difficult time. If you have any questions, I would love to chat and answer any and all questions and/or concerns you have.